Hotspot Checkout Management
My Wi-Fi Service offers a series of functions for complete checkout management. Each money operation (recharges, balances, renewals etc.) made by operators is automatically registered by the program. The data saved for each operation are: takings total, the date and time of cashing, the description of the operation and the operator who made the operation.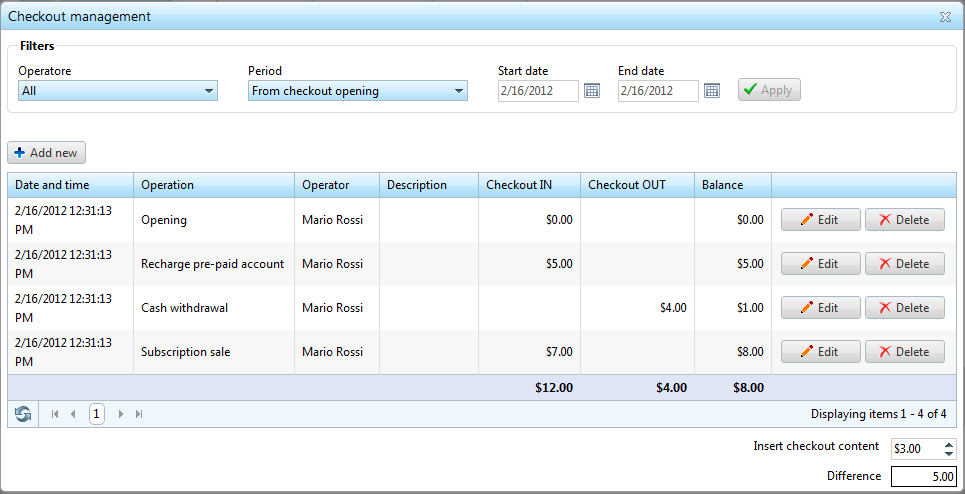 Before making a checkout transaction, the checkout must be open. It is normally manually opened by the operator on opening the premises. By enabling the relevant option, in the Various section of Preferences, you can also execute the automatic opening of the checkout for the first operation of the day.
When the premises closes, you must close the checkout and at the same time check the checkout content (balancing). This operation is made easier with the Checkout Analysis function.
The Checkout menu, other than the aforementioned opening, closure and analysis operations, also hosts a function that allows you to manually enter checkout operations.