Hotspot customer receipt management
The program is able to file receipts issued by the program after each top-up, subscription and ticket sale transaction, letting you view, added, edit or delete receipts.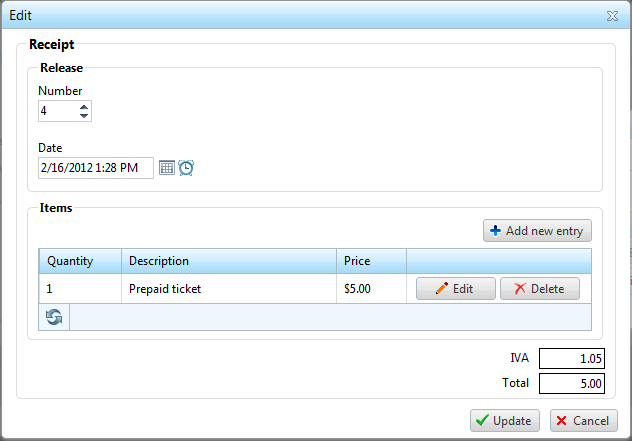 Each receipt contains the customer's name, the issue date and a sequential number.
Printed receipt aspects can be customized in the section in function preferenze.