Hotspot user registration via SMS
Enable this function in the captive portal customizations to allow users to register independently without the need of a system operator. A link to SMS registration appears in the captive portal login page.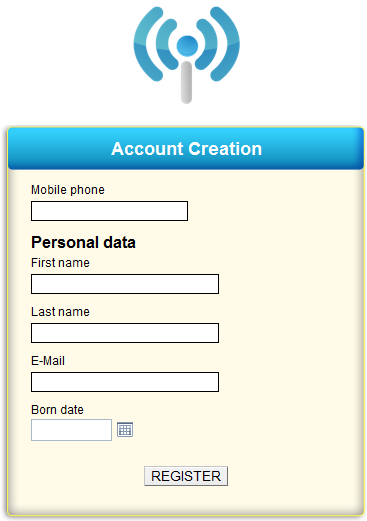 The customer just enters his/her mobile phone number (along with other data selected by the administrator) to immediately receive an SMS with his/her user name and password to login. The entered mobile phone number will be recorded in the customer sheet with any other entered data (name, surname, address, etc.).
The administrator can set the navigation method, the rate plan and user group. For prepaid navigation, the user can also enter a previously purchased top-up code to immediately use the top-up credit. When the subscription method is used, the subscription can be automatically enabled at the end of the procedure.