Creating an Hotspot with a 3G/4G USB dongle
With My Wi-Fi service you can create a hotspot even if you do not have an ADSL connection.
If the place where you want to create the hotspot is covered by 3G/4G network (UMTS) , to create the hotspot you can use a wireless router with OpenWRT firmware and USB port (eg TP-Link 1043, TP-Link MR 3020) to which will be connected a 3G/4G Usb dongle.
Following are the router models with USB port supported by My WiFi Service:
To configure the router will need to follow the following steps:
1) Configure the router following the instructions for configuration with preconfigured firmware.
2) Plug the 3G/4G USB dongle(without disconnecting the WAN cable).
3) In "location" settings enable "Use 3G USB connectivity" and insert the APN of your mobile operator.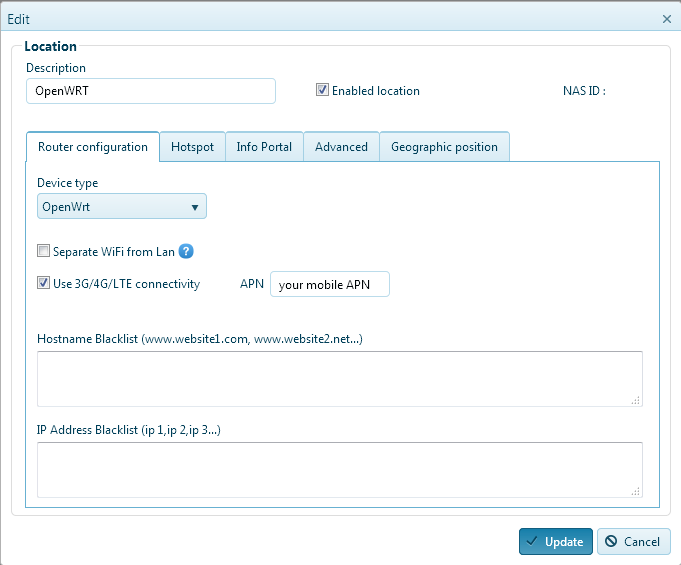 4) Flag on "Send configuration Script on next boot" and reboot the router.
5) Wait about two minutes, disconnect the WAN cable and restart again the router.