Info Portal Wi-Fi
The Info Portal Wi-Fi is a new way to use Wi-Fi networks. Normally these are used only to provide Internet access through authentication procedure (username/password or social networks etc). The aim of Info Portal is rather to provide informations to users, allowing them free access without authentication to a small website called just "Info Portal".
A simple example will clarify this: take the case of a restaurant that, in addition to the usual Hotspot WI-FI service, wants to provide its customers with the restaurant menu with an additional Wi-Fi network.
The customer, exploring with his smartphone the restaurant Wi-Fi networks, would discover two networks with different names (SSID), like "Restaurant Wi-Fi" and "Restaurant Menu".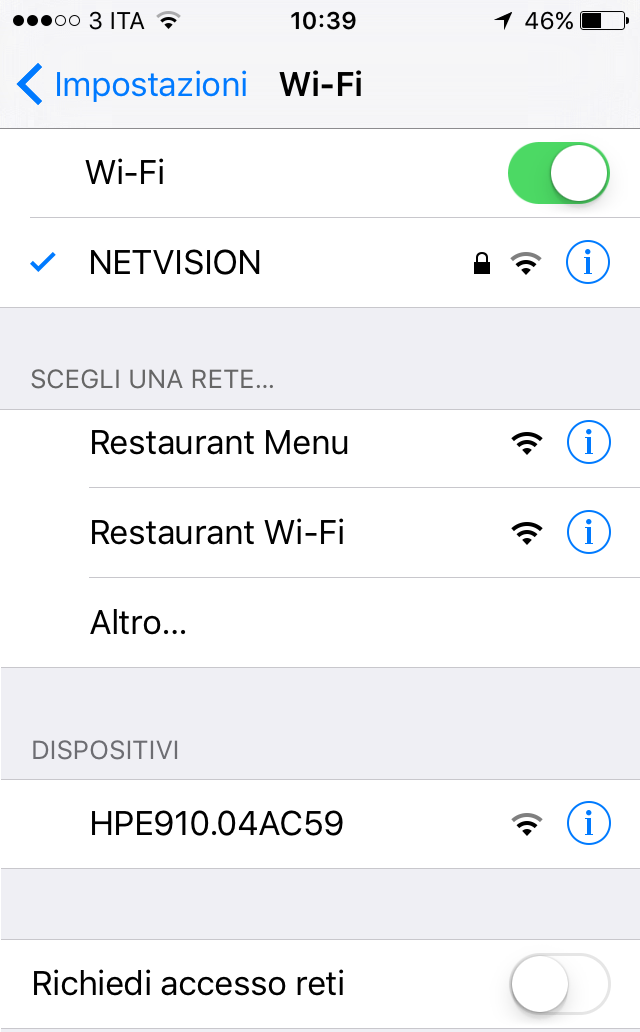 Selecting the network "Restaurant Menu" on the customer's smartphone would be immediately displayed on the restaurant's menu:
While selecting the network "Restaurant Wi-Fi" would open the authentication page to access the Internet.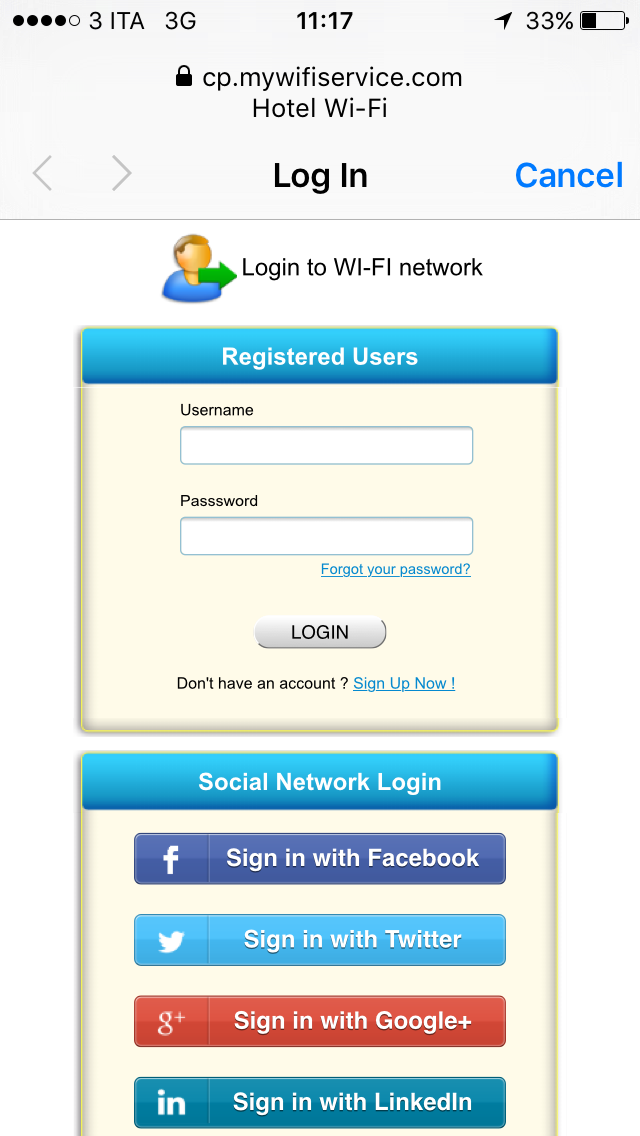 In the previous example we have considered only two Wi-Fi networks, but the service is able to support up to a total of four for each location. Now let's see another example with three Wi-Fi networks in the hotel: one for the hotspot, one for the restaurant menu and the other to provide useful informations for hotel guests:
Info Portal creation
Thanks to the editor present in My Wi-Fi Service, create an Info Portal is an extremely simple even for those who have no expertise in the creation of websites. After the creation of the Info Portal that remains is associate it with one of the three available SSID within the Location.
If you already have your own website you can also configure the system to directly show your website, specifying the url inside the Location.
Some of the possible uses of the Info Portal
Information for customers of Hotels and Camping
Menù for bar, gelaterie and pub
Tourist informations
Promotional information: for example, in a store you could create a Wi-Fi network called "Special Offers" and use it to show to the clients the list of items on sale.